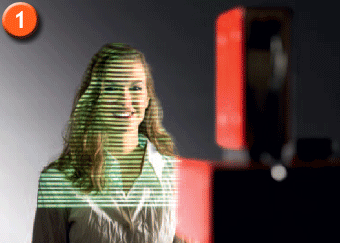 We create a 3D image from your flat photo.
Alternatively, if you can visit our shop in Gothenburg, Sweden, we 3D-scan you with our 3D camera. In that case, we get a 3D file straight away from the 3D camera so your 3D portrait in crystal will be ready in no time, usually while you are waiting.
Pease note! The 3D scanning takes around 3 seconds so IT DOESN'T WORK WITH CHILDREN UNDER 4 YEARS OF AGE OR PETS.